THE CANDLELIGHT TOUR RUN
Show/Hide Details
Nov 21,2014 - Time: 9:30 pm - 11:45 pm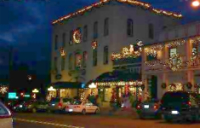 The Candlelight Tour Run Registration
Friday, November 21, 2014 1 Mile – 9:30 p.m., 5K – 10:00p.m. Downtown Warm Springs, Chamber of Commerce
{ SCROLL DOWN PAGE FOR ONLINE ENTRY FORM }
About the Race:
The course is a fun, rolling, race through the Holiday-season lighted downtown of Warm Springs. The mile fun run/walk begins at 9:30 p.m. with the 5K race starting at 10:00p.m. – Both races begin and end at the Meriwether County Chamber of Commerce building at 91 Broad Street, Warm Springs, GA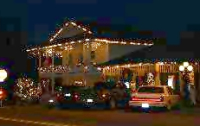 What You Receive:
All
pre-registered runners
and walkers will receive a colorful, quality long-sleeved T-shirt. Additionally, all runners and walkers will be treated to plenty of food, fruit, drinks, and water! All registrants will also be eligible for a drawing of prizes to include subscriptions to
Georgia Runner Magazine
. Awards: 5K entrants are eligible for awards for the overall, overall masters and the top three (3) finishers in age groups starting at 10 & under and going to 75 & over in 5-year increments. Ribbons to all finishers in the 1 mile run.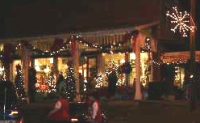 Registration/Entry Fee:
$20.00 if received by November 7, 2014; $25.00 (with shirt) or $15.00 (no shirt) after November 7, 2014 and on race day!
Note: T-shirts can only be guaranteed for registrations received by the deadline.
Click here for Printable Registration form & information.
Questions: Contact Wanda Crowder at 706-846-9606 or Carolyn McKinley at 706-655-255
---
Location
Meriwether County Chamber of Commerce
91 Broad Street
Warm Springs, GA 31830